News
Our Finance Leadership Programme – helping finance professionals take the next step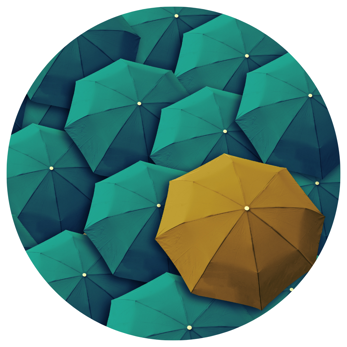 We don't stop at matching people with their perfect employers. We're also passionate about helping them develop their careers. One of the ways we do that is through our Finance Leadership Programme, delivered in partnership with Grant Thornton.
What is it?
A programme for finance professionals who are looking to build on their leadership skills and achieve their full potential, all in a relaxed and informal way. We've designed it to allow aspiring leaders to meet finance directors, CFOs and industry experts, and hear how they achieved their career goals.
Our aim is that anyone who comes along will be able to head back to work with lots of inspiration and ideas.
How does it work?
Our next programme is on Wednesday 11 October, 08:30 - 10:00.  The programme's a virtual interactive session on Zoom.
Part 1: Leadership and transformation
The first half of the session is designed to help attendees deal with change and transformation, project management, and evolving culture after integrations and acquisitions.
The transformation consulting team at Grant Thornton will talk about how to bring the most to, and get the most out of, change and transformation in an organisation. They'll discuss:
change of all shapes and sizes, whether it be integrations, separations or other business change
how individuals and teams have a critical role to play in accurately planning change from a cost perspective, and to make sure the business can realise and track financial benefits
critical success factors for finance to help change land in the right way – whether it's considering how transformation plans fit into annual financial planning cycles, or understanding how to better partner with the business.
Part 2: Tales from the top
In the second half, two high-profile business leaders from our region share inspirational stories about how they've progressed through their careers.
Our first speaker will be Robert Barford, CEO of Monitor Audio, a high-end audio brand. Robert has over 20 years' experience in the finance and operations industry. He started his career in 1998 as a Transport Manager at Exel Logistic. After a stint at Ernst & Young as an Associate Assurance Technician, in 2007, he joined Bank of America as a Senior Financial Analyst. From here he held various finance roles including Financial Controller, Group Financial Accountant and Chief Financial Officer, before joining Monitor Audio in 2017.
Next up we have Ceri Neal, CFO at Echion Technologies, the world's leading supplier of niobium-based anode materials. Ceri started her career as an Accounts and Admin Assistant at Cintra before moving to Grant Thornton as an Audit Executive. She then worked in high-profile finance roles at Plextek and Blighter Surveillance Systems, before joining Echion in 2022.
Ceri has a unique perspective on the Finance Leadership Programme, having previously attended herself.
Why sign up?
The Finance Leadership Programme is a unique opportunity to learn from and share experiences with other finance professionals, while spending time on both your personal and professional development.
It'll also give you the chance to network with your peers and learn about other business sectors. And we can match you with a CFO who can mentor you once the programme's over too.
How to register
You can book your place online.

Not sure if it's for you? Have a look at last year's speakers to see what you can expect. You can also email us with any questions.