News
A new era of HR events – introducing the People Leaders Lab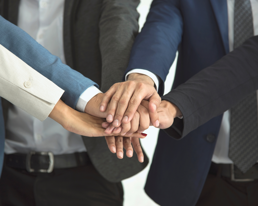 We're really excited to announce a new programme of events for HR professionals, which we're running alongside our good friends at Birketts LLP. Called the People Leaders Lab, we've created it to give people working in HR a space to come together and learn about a diverse variety of topics. In our first event we'll be talking about how organisations can embrace neurodiversity and build more inclusivity in the workplace.
We've designed this first event to shine a light on neurodiversity, and ways organisations can embrace it. We also want to open up the conversation by giving you practical insights into how to create safe and inclusive work environments for neurodivergent employees.
Who's speaking?
We're looking forward to inspiring you with a talk from Dr Deborah Leveroy, a neuro-inclusion practitioner and academic who has 14 years of experience researching and working in the field. She's also Head of Consultancy and Research at Neurobox, a workplace adjustments provider that builds inclusive and accessible work environments for disabled and neurodivergent people.
Deborah will be sharing her expertise on creating neuro-inclusive workspaces, using real-world examples. There will also be a Q&A session, as well as lots of chances to network with your peers.
Why sign up?
Caroline Batchelor, a Pure Director who specialised in HR recruitment, is leading the new programme. 'We're really excited about the People Leaders Lab', she told us. 'It's a unique chance for HR professionals to get insights from experts, network with people in HR and learn from real workplace examples.'
Caroline's delighted that the first session is tackling neurodiversity too. 'I hope that our inaugural event will give people a deeper understanding of this important area – and show organisations how to help their neurodivergent employees thrive.'
When and where?
Our first event will take place on Thursday 30 November from 8am until 10am. It's at The Cambridge Building on the Babraham Research Campus.
Tickets cost £10, which we'll donate to Illuminate, a not-for-profit organisation specialising in mental health and wellbeing coaching and training.
How DO I sign up?
Head to our Eventbrite page to see the full agenda and book your place.